Lions and lions and lions, oh my! 🦁
Leos are cats
Meow, bitch, it's Leo season 😻
How fitting that the Lion King and the Cats trailer are out right now, given what season it is.
Leos are musical. Leos are dramatic. Leos are camp. Leos are cats.
Leos are natural theatre kids, and for that, I will always, always love them. I don't care if they want all the attention. They deserve it. They know better than any of us what to do with a spotlight. And what's better, they don't conform to what an audience might want—even if it's the audience telling them. They don't compromise one iota of who they are, even if it means you won't like them. That's incredible for a sign that needs attention like Tinkerbell needs claps!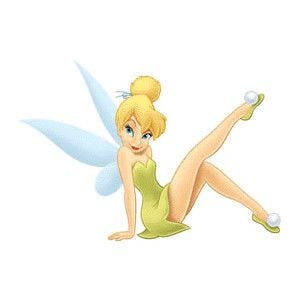 Speaking of musicals, I did this sign roundup for Les Mis a while ago, and I still agree with myself that Eponine is a Leo.
P.S. Please note that I was ruthless to my fellow Geminis by giving us the insufferable COSETTE. Because sometimes Geminis are insufferable, and we're all big enough to admit that. You're welcome.
---
The horoscopes you want and need
Tuesday: Moon is in Aries, sun is in Leo, moon is getting along with Mars and Jupiter. This is a hot little morning for getting things done. Don't be afraid to get ~physical~. Even if the work you do takes place through your fingertips onto a laptop, you will be able to harness this energy better if you get up, walk around, punch someone in the face. I mean someone who deserves it, of course, like a tall man who walks slowly. You'd think with their long legs they'd pick up the pace, but no. They are useless slow gazelles on the streets of New York. One thing: the moon is in a hard aspect (a square) to Saturn, the zodiac's un-fun father figure, at 2:31 p.m. You could feel a little depressed, overwhelmed, unstructured, too structured, etc. It might be that an authority figure is cracking down on you. It may not be fair. The lesson here is to be pragmatic and compromise rather than get all fiery and iconoclastic. This is a lesson I've never learned, and my rebel Aquarius rising would never even entertain the advice I just gave to you all. May you fare better than I.

Wednesday: Moon is void of course (basically its version of retrograde) from 10:48 a.m. to 5:42 p.m. I would not change direction on something currently in the works. If you've got a show coming up and you're tempted between those hours to just change everything—don't. That goes for everything. Definitely don't have a defining conversation with a friend where you lay out everything passive aggressive she's ever said and why it bothers you and why it should bother you. Stick to what's on the books—or return to something that was on the books—and you'll find a more useful path. Also it's a day of harsh aspects between the moon (which stand in for our emotions) and:

Pluto (power, jealousy, transformation),

Venus (love, beauty, money, diplomacy),

Mercury (communication, brainpower),

and the sun (life force, ego, will to rise up).

Ugh. So a pretty 360-degree battle with ourselves (and possibly others). I'm going to be busy that whole day, but also maybe really bummed out? I don't anticipate a flow state. Oh, except for one cosmic stoke in our favor: Mercury and Venus are in cahoots at 8:27 p.m. If you have a date, go for it, because you will be witty and sexy and so will they.

Thursday: This is a great day. The moon is in placid Taurus and will be conjunct brilliant Uranus at 6:16 a.m. If you're in the mood to feel like a genius, you'll have to get up pretty early. Or maybe stay up late, depending on where you are. The absolute best aspect comes later, with Mars, our energy and drive, and Jupiter, our good fortune and optimism, coming together in a most harmonious angle at 8:22 a.m. This will last and cast a rose-colored energy over the whole day. You'll actually feel like getting out of bed, and you'll be rewarded when you do!

Friday: Another lovely day? Why thank you, astrology. So glad this is real. (What am I doing? Am I really so afraid of just experiencing my life one day at a time that I seek out an ancient mythological framework to create the illusion that I'm in control? Yes. That's it. Okay, carry on.) Seriously, this day is chill. Another calm Taurus moon, and it's getting along with everyone: taskmaster Saturn, glamorous Neptune, formidable Pluto, and mercurial Mercury (I can't believe I've never made that joke before; it was crying out to be done). You've got all the giants of the solar system on your side as you head into the weekend.

Saturday: Another blessed day. Venus moving into Leo is the true highlight, which is a very comfortable position for the planet of luxury and love. Both Venus and the sign of Leo have love built into their character. Venusian love is more about infatuation and desire, while Leonine love is universal and always comes from the sincere celebration of self. Venus' sex appeal and ability to luxuriate in the finer things is right at home in the sign of self-expression and uninhibited joy of being alive. If I could run outside naked in the sprinklers without getting arrested and/or activating my discoid lupus, I tell you, I would. If you're so inclined and you live somewhere with better laws and suffer no autoimmune skin disease, go for it.

Sunday: A day for thoughtful and perhaps vigorous mental reflection. Moon is in quick-witted Gemini but goes void of course at 11:25 a.m. for the rest of the day. The moon is also enjoying a lovely aspect to energizing Mars at 8:45 a.m. (I sincerely hope I will be energized in my undisturbed sleep at that hour on a weekend), but then it squares dreamy Neptune at 11:25 a.m. You might feel a little creatively blocked, and I think the way out on this day is through a more analytical, practical approach. My Gemini sun will be pleased to oblige.
---
Kiki in The New York Times! ✨
My writing partner Ysabel and I were published in The New York Times Sunday Review this weekend for a humor piece we wrote in honor of the 50th anniversary of the moon landing, and I cannot stop bragging about it! Look at the gorgeous and surreal illustrations by Molly Fairhurst that accompanied it!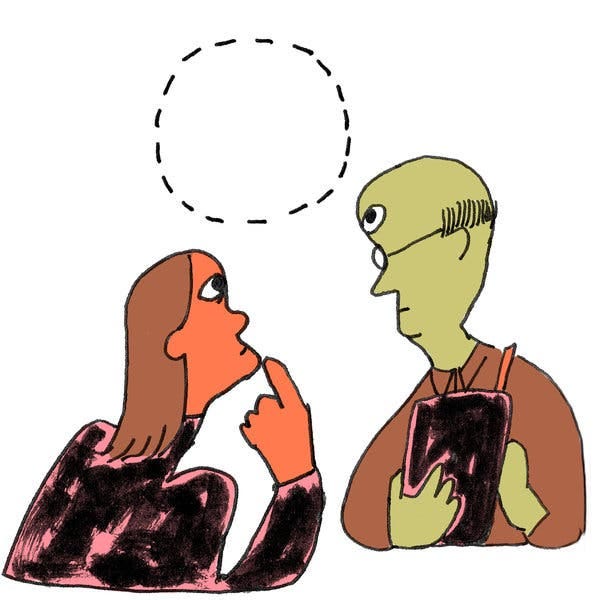 Let's just say we aimed for the moon and landed among the MOON. 🌕